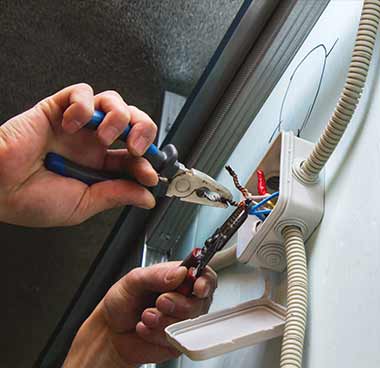 | | |
| --- | --- |
| Position: | Mechanical Controls Engineer [TF] |
| Location: | Ft Smith, AR |
| Industry Type: | Electrical Contracting |
Description:
Seeking Mechanical Controls Engineer in Ft. Smith, AR
The Mechanical Controls Engineer will be responsible for the following:
Review and approve project budget estimates.
Administer internal and external design reviews.
Compile and provide risk assessments and ToP's (Turnover Package).
Develop and implement system architecture including but not limited to network, power, safety, and functional performance driven designs. These may be Mechanical, Electrical, Controls, or a combination.
Programming of HMI, PLC, SCADA, Vision, and Robot code.
Three-dimensional Computer Aided Design in a parametric context.
Finite Element and Statistical Process Analysis.
Electromechanical Systems troubleshooting.
Videographic and SPC data collection, organization, external system integration, and presentation.
Customer Training.
Contract labor and material resources, create purchase orders, and reconcile budgets.
Manage contracted program launch, startup, and continuing customer/product support post closeout.
Ensure work performed meets contracted Scope of Work while maintaining internal and customer accountability to contracts.
Maintain incremental billing activities during project in accordance with contracted terms.
Plan, administer, facilitate, and close-out SAT and FAT (Site / Factory Accept. Testing) project phases.
Review Project Expenditures and conduct after-action project reviews.
Plan, administer, and facilitate operational planning and reporting meetings.
Prepare and review customer, inter-divisional, and vendor correspondence and Change Orders.
The Mechanical Controls Engineer will possess the following qualifications:
Professional degree in Mechanical, Electrical, Systems, or related Engineering discipline required.
4 years of discipline-specific and organizational management experience preferred.
Excelled verbal, written, and infographic communication skills.
Ability to communicate clearly with other employees and customers of varying educational and cultural backgrounds.
Excellent organizational and time-management skills.
High proficiency in use of MS Office (Word, Excel, and Outlook).
High proficiency in use of MS Project.
High proficiency in use of AutoCAD, SolidWorks, FEA, PLC, SCADA, and statistical process simulation software(s).
Ability to solve complex problems within condensed schedules whilst working with difficult people.
Ability to complete daily tasks with limited supervision and minimal errors requiring re-work.
A current valid driver's license is required.
Submit your resume now