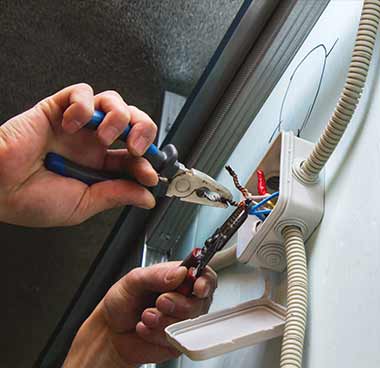 | | |
| --- | --- |
| Position: | Marine Electrical Foreman [KB] |
| Location: | Florida |
| Industry Type: | Electrical Contracting |
Description:
Marine Electrical Foreman
Reputable shipyard seeks to hire an experienced Electrical Foreman to add to their team.
Job Details:
Install and repair electrical equipment and fixtures on shipboard systems as well as yard equipment;
Install various types of raceway and cable tray systems;
Troubleshoot motor and control systems Perform routine maintenance on electrical wiring and systems;
Connect and disconnect 3 phase service;
Demonstrate safe working habits with voltages up to and including 2400 volts;
Experience working on and repairing both A.C. and D.C. equipment;
Ability to use electrical test equipment such as a multimeter, A.C. and D.C. ammeters, A.C. and D.C. Voltmeters and megger;
Must have intimate knowledge of Mil-Std-2003, Mil-Std-1310 and other standard installation requirements on U.S. Navy war ships;
Must have extensive working knowledge of applicable NAVSEA Standard items including Category 1 and Category 2
Must be experienced in reading and interpreting specifications and drawings
Must be capable of performing material take offs and requisitioning material;
Must have experience in day to day planning and scheduling of manpower in fast pace environment;
Must be capable of working in a shipboard environment including confined spaces such as tanks, voids and bilge areas;
Must have very good interpersonal and communication skills;
Strong computer skills including working knowledge of Microsoft Office suite.
Full time, permanent position. Relocation assistance available.
Submit your resume now