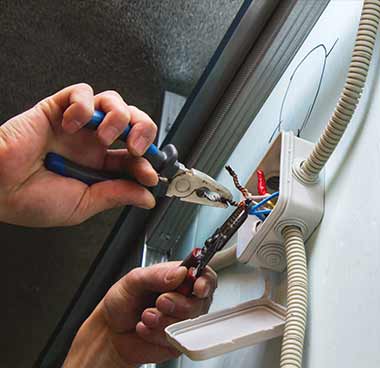 | | |
| --- | --- |
| Position: | Electrical Commercial Project Manager and Superintendent [SL] |
| Location: | Hidalgo, TX |
| Industry Type: | Electrical Contracting |
Description:
The Electrical Project Manager and Superintendent will be responsible for the following:
Plan and prepare all contracts
Report to VP and coordinate with staff
Execute project activities
Develop and maintain client relationships
Schedule/lead project meetings
Oversee multiple projects
Ensure materials, tools, equipment and information are ready for project
Review project documents, plans and specifications
Direct construction activities; resolve discrepancies; coordinate field installations
Ensure company policies, procedures and guidelines are followed
Responsible for performance, installation, profitability and customer satisfaction
The Electrical Project Manager will possess the following Qualifications:
Bachelor's Degree in Construction Management or equivalent experience in the field
Minimum of 5 years' experience in: Commercial, healthcare, publics works, hotels, restaurants, schools, government, retail, & light industrial experience.
Design build experience.
Must have knowledge in Microsoft Word, Excel, etc.
Submit your resume now