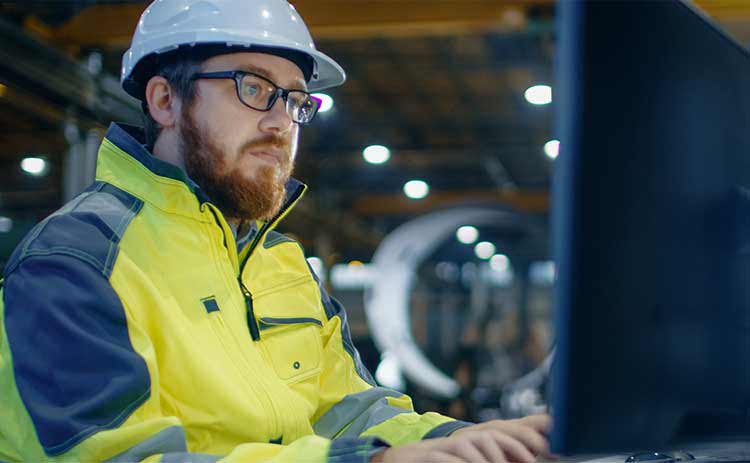 CANDIDATES
Get started right away!
Global Employment USA is ready to help you find the career you want where your contributions are valued and your accomplishments appreciated. Get started on the path to your success by sending your resume along with a brief summary of your skills and leave the rest to us!
Submit a resume
Submit a Resume
Submit the form below and Global Employment USA associate will contact you to help in your search.
Sinae is a responsible and disciplined employee of your company. At each step (acquaintance, interviews, paper work, the first three months) she has been supporting me and giving information I need. A lot of important questions we went through with her after my work day and on the weekends. She was in touch with the company that did hire me, for this reason I have been receiving information really fast. I think it happened because she has pretty strong communication skills. I would highly recommend her help to anyone of my friends to find a job.

I am presently enjoying my new focus with a great company in Merrillville, Indiana. The reason I have this opportunity is through the effort of Katie Barker and the company she works for. I have never thought to look beyond the Chicago area market place until Katie drew my attention to Illinois' neighbor to the south east; I am very thankful she had the idea that I might find a position that would fit my experience and preference. She was spot on and I could not have imagined a better fit for me at this particular point in my career. Katie started this journey for me at the end of 2017, and I have been engaged with my new role from the start of 2018 to the present; it appears that this will be a long term commitment possibly for the next 3 to 5 years. Katie, attentively, paid close attention to my skills and experience and matched my life long career with a company that was seeking exactly what I had to offer for the long term. Katie will remain very special to me for her effort and her keen judgement; I could not be happier with my new situation. I do not consider this match as having another employer, but rather a continuation of the work I love and the freedom to contribute to a great company with the kind of integrity that I admire. Thanks again Katie for your wisdom in matching me with the right company,

The realities of today's business environments require focused results by all those who would and do contribute. Being proactive, flexible and consultative vs. reactionary are three key personal traits that are all too important to have in today's ever-changing business environment. These personal traits allow both individuals and teams to be successful in attaining their goals. Ms. Leokum is of course an exemplary in her field and emulates these traits. She is both friendly, and likeable, but the attributes that distinguish Sinae from such a massively competitive and congested industry is that you can be assured that you are working with a person that places transparency of truth as the most important of all aspects of her work. Sinae is a top tier professional in her field and I'd give her my highest recommendation.

I have been working with Gina for 5 years. Through her persistence and years of experience, Gina was able to lead me to many great opportunities. In fact, just 2 weeks ago, I had a scheduled meeting that Gina helped arrange which resulted with a perfect match and proposal. As a result of that meeting I accepted and my new Career begins. Gina's expertise and professionalism is par excellence.

Gina is a detailed oriented professional who will complete any task assigned. Her professionalism, commitment and drive make her an outstanding partner for anyone who has the privilege of working with her. She genuinely cares about people!

I moved into my role as the Divisional HR Manager in June 2013 and began working with Gina shortly thereafter. We had some difficulty filling high level positions and I was very interested in getting some help. Gina has been a great source of applicants. Gina has been a delight to work with. She is prompt and responsive to my needs. She follows up to make sure things don't get lost in the shuffle, she takes the time to check-in and verify I have everything I need, and she keeps me in the loop when she has some talent that may be of use. Where I have had requests of her (process or people) she has been amiable to any changes and has been a consummate professional. I am happy to recommend her based on her professional behavior, conscientiousness, and pleasant demeanor.

I have only dealt with Larry for my recruiting needs, as well as career guidance for myself. As of Last summer, this is no longer the case. In keeping with his ability to find the "best and the brightest", Larry found Gina Leposa. Gina approaches and even attacks the task given her with the professionalism and passion that all but commands respect. She works toward connecting candidates with the right business to foster and create success. Gina is always willing to alter her approach or process to fit our needs and even the personalities involved. I have never felt pressure to choose a candidate or that her motivation was driven by a fee. There has been an incredible effort on Gina's part to learn and understand the needs of the company as well as the industry. Simply put, Gina is a joy to work with. I have found her to be honest, forthcoming, dedicated, committed and professional. In an industry where the sole motivation seems to be dollars and cents, it is always refreshing to deal with a professional who is engaged in the mission of success and satisfaction.

A year ago around this time I was unemployed and scared to death how I was going to take care of my family. Now I am able to give my family a better life financially than I ever have in the past. If it wasn't for Gina, I don't know where I would be right now. I have to say sometimes life throws you a bone and introduces people to you that can change your whole life forever and she didn't disappoint. I will be forever grateful. Thank you.

Katie couldn't have contacted me at a better time. I had been at the same job for 8 years and left due to relocating. From the first time she contacted me she had my attention to the position. She took the time to explain what the company was expecting and looking for in an employee. She was by my side until I was hired and really went to bat for me when explaining my experience to my new employer. I felt she was genuinely concerned when it came to finding me a new job in a new place. I definitely recommend Katie when looking for job placement whether your a employee or employer. Thanks for changing my life Katie!

We are a small company in the ship repair industry and needed to fill a critical billet ASAP. Katie and her team worked tirelessly to find us not only a knowledgeable and skilled candidate but the right candidate. He has now been with us for almost a year and has produced great results. We are truly happy with Katie and Global Employment USA. Look forward to working with them in the future.

I got in touch with a great recruiter, Katie, and found exactly what I wanted. She walked me through the process, kept in touch with me. It is a pleasure knowing her. In the event I look again, I'll be talking to Katie first.

I have closely worked with Katie over the past year and have been very impressed by her dedication to our company's hiring needs. She is very responsive and quick to understand what specifically I'm looking for in each position. When I have a hiring need, Katie is the first person I reach out to because I know she will start working on my position immediately. It's refreshing to know that Katie genuinely cares about finding the best candidate for our company's positions. I highly recommend her recruiting services to anyone who is looking for the perfect candidate!

I got to experience Mike Engler's recruiting prowess first hand awhile back and was absolutely impressed at his thoughtfulness yet directness in getting things done. Not one time was the ball ever dropped nor was a phone call missed in my time working with him. He is a solid contact and partner in any endeavor.

Myself and several of my executive teammates have used Gina Leposa's employment search services several times when looking for qualified candidates to fill open positions in our company. I can say that she has always given us great candidates in a timely manner. I would highly recommend her to anyone looking to hire great people.

I have been working with Gina for less than a year. With her persistence and years of experience, Gina was able to lead me to a great career opportunity close to home. I would highly recommend working with Gina whether you're a business looking to fill a high caliber position or just a candidate.

Shout out to Gina for setting up a couple of good interviews for me. Anyone looking for a solid recruiter please reach out to her! Thanks Gina!
Read more